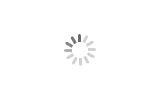 12V Lead Acid Solar Battery
Brand weida
Product origin china
Delivery time within 20 days
Supply capacity 100 thousand per month
EverExceed Modular Range Valve Regulated Lead Acid (V.R.L.A.) batteries are designed for the long standby back-up power requirements of wireless/PCS telecommunications, MTSO's, central offices, utilities, and switchgear and control applications. EverExceed advanced AGM absorbed electrolyte technology ensures reliable performance, safety, outstanding battery life and value. Battery has a design life of 18 years and complies with BS6290 Part4, EUROBAT (IEC 896-2) standards.
12V Lead Acid Solar Battery
Technical features:
• Virgin Pure Lead Tin and thick positive plate technology design - 15 years design life @ 20˚C(68˚F);
• Valve regulated lead acid battery (VRLA);
• Optimized high-compression Absorbed Glass Mat (AGM) materials significantly enhance performance, greater than 99% recombination efficiency;
• Advanced triple stage unique terminal sealing design to ensure leak free operation;
• Operates at a low internal pressure;
• Heavy duty M6/M8 copper plated terminals provide maximum performance and easy installation, reduce maintenance and increase safety;
• Advanced lead tin low-calcium alloy, reduces grid corrosion and promotes long battery life;
• Designed to withstand extreme temperature degrees and performance without degradation;
• Over-sized, through the partition inter-cell welds provide low resistance connections.
• Multi-cell design for ease of installation and maintenance;
• Horizontal or vertical operation.
• Fixed Orifice Plate Pasting technology applying active materials on both sides of the grid for consistent performance.
Specifications
Nominal Voltage

12 V

Capacity

(25C)

10HR(10.8V)

100Ah

3HR(10.5V)

80Ah

1HR(9.60V)

64. 1Ah

Dimension

Length

330±2mm (12.99inch)

Width

171±2mm (6.73inch)

Height

214±2mm (8.43inch)

Total Height

220±2mm (8.66inch)

Approx. Weight

30.3kg (66. 1lbs)±4%

Terminal type

F14

Internal resistance (Fully charged, 25C)

Approx. 4.5mQ

Capacity

affected by

temperature

(10HR)

40C

102%

25C

100%

0C

85%

- 15C

65%

Self-discharge

(25C)

3 month

Remaining Capacity: 91%

6 month

Remaining Capacity: 82%

12 month

Remaining Capacity: 65%

Nominal operating

temperature

25C±3C(77℉±5℉)

Operating temperature

range

Discharge

- 15C~50C(5℉~122℉)

Charge

- 10C~50C(14℉~122℉)

Storage

-20C~50C(-4℉~122℉)

Float charging voltage(25C)

13.50 to 13.80V Temperature compensation: - 18mV/C

Cyclic charging voltage(25C)

14.50 to 15.00V Temperature compensation: -30mV/C

Maximum charging current

31.5A

Maximum discharge current

840A(5 sec.)

Designed floating life(20C)

10 years