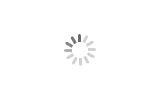 12V Deep Cycle Solar Lead Acid Battery
Brand weida
Product origin china
Delivery time within 20 days
Supply capacity 100 thousand per month
Strictly comply with [ISO] quality management system,products have passed [UL,CE,IEC,ROHS,SONCAP,SASO,PVOC,] and other certifications.We aim to provide the [green,energy-saving and safe electrical energy safety emergency products] for global users.
12V Deep Cycle Solar Lead Acid Battery
12V 33Ah Deep Cycle UPS Battery Safety Sealed Lead Acid Batteries HX12-50
Features:
1. Lead Acid Battery, Long battery life, high capacity, Superior of recovery after discharge.
2. ABS material: increase the strength of battery container. (Flame-retardant ABS is optional)
3. High purity raw material: ensure low self discharge rate.
4. Absorbent Glass Mat(AGM) technology for efficient gas recombination of up to 99% and freedom from electrolyte maintenance or water adding.
5. Silver- coated copper terminals, brass insert terminals and lead terminals improve the electric conductivity.
6. Pb CaSn alloy for plate grids: less gassing, less self-discharging high quality.
7. Maintenance-Free Operation
8. Low Self-Discharge
TECHNICAL INFORMATION

Nominal Voltage

12V

Capacity(10HR, 25°C)

33Ah

Dimension

Length

229±2mm(8.9inch)

Width

138±2mm(5.38inch)

Height

211±2mm(8.23nch)

Approx. Weight

15.5kg (34.1lbs)±4%

Operating temperature range

-20°C~50°C(-4°F~122°F)

Standard charging method(25°C)

Current

0.5A

Time

5~10H

Quickly charging method(25°C)

Current

2.5A




Time

1H

Terminal material

Lead/Copper

Container material

ABS