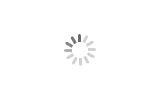 Lithium battery energy storage cabinet(Energy)
Brand weida
Product origin china
Delivery time 45 days
Supply capacity 5 thousand per month
Lithium battery system is mainly composed of
battery, energy storage inverter(PCS), energy
management system (EMS), battery management
system (BMS) and other electrical equipment. Secondary BMS design, multiple monitoring of
system status, hierarchical linkage. Relays, fuses, circuit breakers, and BMS constitute a
comprehensive protection system integrating
electrical safety and functional safety.
Lithium battery energy storage cabinet(Energy)