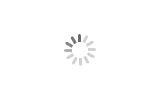 Integrated container energy storage system
Brand weida
Product origin china
Delivery time within 45 days
Supply capacity 50 per month
The integrated container energy storage system consists of battery cluster, energy storage
bidirectional converter (PCS), battery management system (BMS), energy management system (EMS), fire control system, lighting system, dynamic ring control system, access control system, isolation
transformer (optional), etc 。 System state multiple monitoring, hierarchical linkage, constitute a set
of electrical safety and functional safety as one of the comprehensive protection system. Container systems, 1.2MW-2.58MWh energy storage system can be configured, standardized and prefabricated
design, reduce user customization time and construction costs, and reduce safety risks caused by
local installation differences and management risks.It can meet the application requirements of regional power grid such as peak regulation, frequency regulation, voltage regulation, emergency
response and new energy consumption, and ensure the normal operation of the power system. 645kWh~2.58MWh can be designed and produced.
Integrated container energy storage system