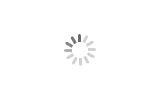 6V Gel Battery
Brand weida
Product origin china
Delivery time within 20 days
Supply capacity 50 thousand per month
Maintenance-Free Operation
Absorbent Glass Mat (AGM) technology ensures efficient gas recombination up to 99%
And f reedom from electrolyte maintenance. During the expected float service life of CBB
Batteries, no need to check the specific gravity of the electrolyte or add water.
6V Gel Battery
Key Features
---- Long Service Life.
---- Low Self-discharge.
---- Sufficient Capacity.
---- Maintenance-free Operation.
---- Good Electrical Conductivity.
---- Good Charge Acceptance Performance.
---- Safe and Reliable Venting System.
---- Good Sealing Capacity.
---- No Memory effect after repetitive usage or discharges.
---- Wide Operating temperature range.
---- Good quality with competitive price and best service.

Application
--- Solar Powered Systems.
--- Uninterruptible Power Supplies.
--- Emergency Lighting Systems.
--- Vending Machines.
--- Alarm Systems.
--- Marine/ Geophysical/ Medical/ Communications/ Electronic Test/ Equipment.
--- Cable Television.
Nominal Voltage

6 V

Capacity

(25C)

20HR(5.25V)

4Ah

10HR(5.25V)

4.5Ah

1HR(4.80V)

3.5Ah

Dimension

Length

151±1.5mm (5.94inch)

Width

35±1mm (1.38inch)

Height

94±1mm (3.70inch)

Total Height

100±1mm (3.94inch)

Approx. Weight

1. 1kg (2.42lbs)±5%

Terminal type

F1/F2

Internal resistance (Fully charged, 25C)

Approx. 18mQ

Capacity

affected by

temperature

(20HR)

40C

102%

25C

100%

0C

85%

- 15C

65%

Self-discharge

(25C)

3 month

Remaining Capacity: 91%

6 month

Remaining Capacity: 82%

12 month

Remaining Capacity: 65%

Nominal operating

temperature

25C±3C(77℉±5℉)

Operating temperature

range

Discharge

- 15C~50C(5℉~122℉)

Charge

- 10C~50C(14℉~122℉)

Storage

-20C~50C(-4℉~122℉)

Float charging voltage(25C)

6.80 to 6.90V Temperature compensation: -9mV/C

Cyclic charging voltage(25C)

7.25 to 7.50V Temperature compensation: - 15mV/C

Maximum charging current

2. 1A

Maximum discharge current

105A(5 sec.)

Designed floating life(20C)

5 years