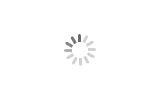 51.2V Outdoor Storage Battery
Brand weida
Product origin china
Delivery time within 20 days
Supply capacity 50 thousand per month
Gel battery accumulator shows some distinctive advantages over flooded battery or AGM battery, such as super thermal stability, high deep discharge capability, good recovery from deep discharge, even if the battery is left discharged for three days, it will recover to 100% of capacity.
51.2V Outdoor Storage Battery
48V15Ah OEM/ODM Rechargeable Lithium Battery Li-ion LiFePo4 Battery Pack
Model:HZF-48-15
Product Features
1. Lighter weight, smaller size.
2. High temperature performance.
Product Description
Electrical Characteristics

Technology

Lithium Iron Phosphate

Nominal Voltage

48V

Nominal Capacity

15Ah±5%@0.2C

Energy

720Wh

Cycle Life

100% Depth of Discharge ~2000 cycles

Internal Resistance

30mΩ

Self Discharge

<3% per month @25℃

Charge

Charge mode

CC&CV(0.2C Constant current & 14.6V

Constant voltage@0.02C)

Max. Charge Voltage

54.75V

Standard Charge Current

3A

Max.Charge Current

7.5A

Discharge

Discharge Cut-o ffVoltage

37.5V

Standard Discharge Current

7.5A

Max.Continuous

Discharge Current

15A

Pulse Current

/

Operating Condition

Storage Temperature

0℃to45℃(32℉to113℉)

Humidity

60±25%

Charge Temperature

0℃to 45℃(32℉to113℉)

Discharge Temperature

-20℃to 45℃(32℉to113℉)

Structure

Water Dust Resistance

IP55

Terminal

F8

Carrying

/

Case and Cover

ABS

Dimension(L*W*H)

375*165*110mm

Weight

Approx6.2Kg
Product Display