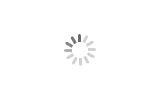 25.6V RV Back Up Power
Brand weida
Product origin china
Delivery time within 20 days
Supply capacity 100 thousand per month
1. Long discharge feature.
2. Suitable for backup and energy storage power supply.
3. Special dividers enhance the internal performance of the battery.
4. Special plate design, long cycle life
5. Large heat capacity, reduce the risk of thermal runaway, special lead calcium alloy formula
6. Strengthen the corrosion resistance of the grid and prolong the battery life. Not easy to dry up, can be used in the harsher environment.
25.6V RV Back Up Power
RV battery 25.6V20AH
1 Preface
This Product Specification describes the technique requirements,test procedures and precaution notes of Lithium-ion Rechargeable cell by Fujian Huazhen New Energy Technology Co.,ltd.
It is claimed that we are free of any responsibility with the contingency and loss due to the cells' wrong usage (not preferred in the product specification)
2 Description
2.1 Product:RV Lithium Battery
2.2 Model:HZF-25.6-20-SA
2.3 Type:LiFePO4 20Ah/25.6V
3 Specification
3.1General
No

Item

Specifications

Remark

1

Nominal Capacity

≥20Ah

0.2C5A discharge at 25℃

2

Nominal Voltage

25.6V

OCV

3

Charge Current

Standard:5A;Max:10A

Working temperature:0~45℃

10 to 90%RH non condensing

4

Charge cut-off Voltage

27.6V

/CC/CV

5

Discharge Current

Standard:10A ;

Max:20A

Working temperature:-20~60℃10 to 90%RH non condensing

temperature:-10~50℃

6

Discharge cut-off Voltage

20.0V

Not including cycle life,-10℃discharge

7

Pack Voltage

25.6V~26.2V

Shipment status

8

Pack Impedance

< 100mΩ

50% SOC at 25℃

9

Weight

Approx:2.0kg

ABS Case

10

Dimension

85×160×100mm

(Not included Terminal)

Approx

11

Terminals type

F2