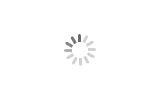 24V Maintenance Free Lead Acid Battery
Brand weida
Product origin china
Delivery time within 20 days
Supply capacity 200 thousand per month
1. Long discharge feature.

2. Suitable for backup and energy storage power supply.

3. Special dividers enhance the internal performance of the battery.

4. Special plate design, long cycle life

5. Large heat capacity, reduce the risk of thermal runaway, special lead calcium alloy formula

6. Strengthen the corrosion resistance of the grid and prolong the battery life. Not easy to dry up, can be used in the harsher environment.
24V Maintenance Free Lead Acid Battery
24V 5Ah UPS Battery High Performance Sealed Lead Acid Battery HX24-5
Specifications
Nominal Voltage

24 V

Capacity

(25C)

20HR(21.0V)

5Ah

10HR(21.0V)

4.7Ah

1HR(19.2V)

3.2Ah

Dimension

Length

140±2mm (5.51inch)

Width

90±1mm (3.54inch)

Height

103±1mm (4.06inch)

Total Height

109±1mm (4.29inch)

Approx. Weight

3.2kg (7.06lbs)±5%

Terminal type

F1/F2

Internal resistance (Fully charged, 25C)

Approx. 60mQ

Capacity

affected by

temperature

(20HR)

40C

102%

25C

100%

0C

85%

- 15C

65%

Self-discharge

(25C)

3 month

Remaining Capacity: 91%

6 month

Remaining Capacity: 82%

12 month

Remaining Capacity: 65%

Nominal operating

temperature

25C±3C(77℉±5℉)

Operating temperature

range

Discharge

- 15C~50C(5℉~122℉)

Charge

- 10C~50C(14℉~122℉)

Storage

-20C~50C(-4℉~122℉)

Float charging voltage(25C)

27.2 to 27.6V Temperature compensation: -36mV/C

Cyclic charging voltage(25C)

29.0 to 30.0V Temperature compensation: -60mV/C

Maximum charging current

1.5A

Maximum discharge current

75A(5 sec.)

Designed floating life(20C)

5 years