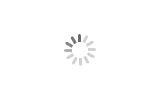 12V Lithium Iron Phosphate Solar Battery
Brand weida
Product origin china
Delivery time within 20 days
Supply capacity 100 thousand per month
1. Short circuit test, no explosion, no fire
2. Heating test, no explosion, no fire
3. High safety:Over-charging test,no explosion,no fire,over-current,short circuit
12V Lithium Iron Phosphate Solar Battery
12.8V 50Ah Lithium Iron Phosphate (LiFePO4) Battery
Model:HZF-12-50-SA
Product Features
Safest LiFePo4: cells for safe use no fire no explosion
Long Life Cycles: >2000 cycles@0.2C,Charge/Discharge at 100%DOD
Powerful Energy: Quick charging,high quality and high discharge rate lithium battery cells providing more energy.
Light Weight: about 40%~50%of the weight of SLA battery
Built-in intelligent BMS: Over Charge /Discharge voltage and current protection, Short circuit protection ,Over temperature protection.
Clean Energy: HuaXiang Lithium Battery are the ultimate ,No toxic material ,No Pb.
Replacement: Replacement for SLA battery with compatible Housing
Customized: Battery Voltage,Capacity,Current,Size ect all can be customized to meet specific applications
Product Description



Electrical

Characteristics

Technology

Lithium Iron Phosphate

Nominal Voltage

12.8V

Nominal Capacity

50Ah± 5%@0.2C

Energy

0.64 KWh

Cycle Life

100% Depth of Discharge ~2000 cycles

Internal Resistance

20mΩ

Charge

Charge mode

CC&CV(0.2C Constant current &14.6V Constant voltage@0.02C)

Max. Charge Voltage

14.6V

Standard Charge Current

10A

Max.Charge Current

25A

Discharge

Discharge Cut-off Voltage

10V

Standard Discharge Current

25A

Max.Continuous Discharge Current

50A

Operating

Condition

Storage Temperature

0℃to45℃(32℉to113℉)

Humidity

60±25%

Charge Temperature

0℃ to 45℃(32℉to113℉)

DischargeTemperature

-20℃to 45℃(32℉to113℉)

Structure

Water Dust Resistance

IP65

Terminal

M6

Case and Cover

ABS

Dimension ( L*W*H)

229*138*214mm

Weight

Approx 5.6Kg
Advantages
1. While thickness is changed,we can keep the length and width the same.
2. More flexible,size and capacity can be customized
3. Low-self discharge rate